My Blog
Posts for: February, 2018
By Advanced Dental Care
February 17, 2018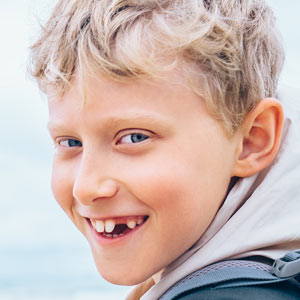 There's a lot to like about replacing a missing tooth with a dental implant. This state-of-the-art restoration is by far the most durable and life-like option available. And unlike other replacement options implants stimulate bone growth, a major concern after tooth loss.
For that reason we encourage getting an implant as soon as possible — for adults, that is. We don't recommend implants for younger patients because even a teenager's jaws haven't yet reached full maturity. Because it attaches to the jaw differently, an implant can't move with the growing jaw as real teeth do. It would eventually look as if it were sinking into the jaw below the gum line or being left behind as the rest of the jaw grows.
It's best, then, to postpone placing an implant until the jaw fully matures, usually in a patient's early twenties. In the meantime, there are some things we can do to prepare for a future implant while also restoring the tooth with a temporary replacement.
As previously mentioned, our biggest concern is bone health. Like other living tissue, bone has a growth cycle of older cells dissolving and newer ones forming in their place. The teeth transmit the pressure produced when we chew to the bone to stimulate this growth. With the absence of a tooth, the adjacent bone no longer receives this stimulation — the growth cycle slows and may eventually lead to bone loss.
We can help this situation by placing a bone graft in the missing tooth socket at the time of extraction. The graft serves as a scaffold that's eventually taken over and replaced by new bone growth. We can also try to control how fast the graft is replaced by using grafting material that's slowly removed and lasts longer — often a preferable situation if an implant is years away.
As for appearance, we can create a custom partial denture or even a type of bridge that bonds a prosthetic tooth to neighboring teeth without significantly altering them. If the patient undergoes orthodontic treatment it's also possible to add prosthetic teeth to an orthodontic appliance.
Eventually, we'll be able to provide the permanent solution of a dental implant. With careful planning and measures to preserve bone health, there's a good chance the outcome will be worth the wait.
If you would like more information on treatments for lost teeth in children and teenagers, please contact us or schedule an appointment for a consultation. You can also learn more about this topic by reading the Dear Doctor magazine article "Dental Implants for Teenagers."
By Advanced Dental Care
February 02, 2018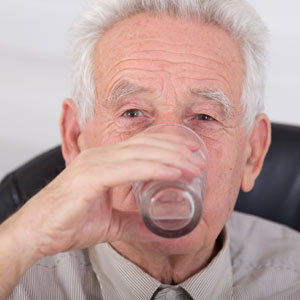 For most dental procedures you're usually back to your regular routine in no more than a day or two (or even hours) afterward. For the most part, the mouth heals rather quickly.
But there may still be a short period of discomfort after tooth extraction, gum surgery or similar invasive procedures. The good news is you will most likely have no need for strong narcotic painkillers — milder, over-the-counter pain relievers are usually sufficient to manage your discomfort.
The most common of these are known as non-steroidal anti-inflammatory drugs (NSAIDs). This group of pain relievers — which include aspirin and ibuprofen — block the release of substances in the body known as prostaglandins that stimulate inflammation that increases pain in damaged tissues. They're much preferred for mild to moderate pain because they don't have the side effects of steroids or narcotics like morphine or codeine. They also tend to be less costly than these other prescription drugs.
But while they're reasonably safe, they can cause problems if you exceed the recommended dosage or use them for prolonged periods. Their blockage of certain chemicals reduces the clotting mechanism in blood leading to a blood-thinning effect. Not only will this increase bleeding, it can also damage the stomach lining and cause ulcers if used over a period of weeks. Improper dosage of NSAIDs has also been linked to miscarriages and repeat heart attacks, which is why they're not recommended for use during pregnancy or with patients with a history of heart or intestinal problems.
But if taken as directed by your physician or dentist — usually no more than 2,400 milligrams a day and only for a few days — such side effects are quite rare. The benefit is much more common: about five hours of pain relief from a single dose for most people. With the help of ibuprofen or similar drugs, you'll be on your feet after your dental work in no time. 
If you would like more information on managing pain after a procedure, please contact us or schedule an appointment for a consultation. You can also learn more about this topic by reading the Dear Doctor magazine article "Treating Pain with Ibuprofen."