Dr. Shoukfeh and her team members at Advanced Dental Care maintain the highest levels of accreditation. They pursue more than the required hours of continuing education to stay ahead of the latest dental technology and treatment options. We have a combined 50 years of dental experience.
Lama Shoukfeh, DDS
Lubbock, TX Dentist
Advanced Dental Care & Aesthetics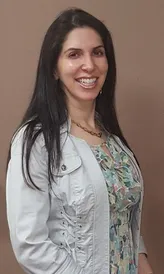 Dr. Lama Shoukfeh is a graduate of Texas Tech University and the University of Detroit Mercy Dental School. Dr. Shoukfeh has been practicing dentistry for 22 years. She has completed several post-graduate courses in dentistry including implant placement and bone grafting, Invisalign and straight wire orthodontics, and impacted wisdom teeth extractions. She is also certified in relaxation and sedation techniques, including nitrous oxide (laughing gas), oral sedation and IV sedation. She is both a BLS (Basic Life Support) and ACLS (Advanced Cardiac Life Support) Certified Healthcare Provider.
In addition to general and cosmetic dentistry, she treats gum disease with laser therapy, places implants to replace missing teeth, performs root canal therapy and extracts wisdom teeth. Dr. Shoukfeh has been an Invisalign certified provider since 2004 and she is proud to offer clear braces and "invisible" teeth straightening with both Invisalign and Clear Correct.
Dr. Shoukfeh and her caring staff place an emphasis on patient comfort and providing a gentle touch to put our patients at ease. We focus on patient education and prevention to help our patients achieve their healthiest smile.
Her approach starts with listening to your concerns. Then, after a comprehensive and thorough examination, she reviews and discusses the diagnoses and treatment options. She examines the teeth, gums, and performs an oral cancer screening. In addition to digital x-rays (which emit the lowest radiation possible), we take intraoral pictures with a mini camera so patients can see their teeth and gums. It is her pleasure to address all your questions and concerns.
If you have been to other offices where you feel like you are being rushed in and out, you will find that is not the case at Advanced Dental Care. We allow one hour appointments for regular cleanings and exams to allow us to take pictures and to educate our patients thoroughly. We believe visiting the dentist can and should be a pleasant experience. Many of our patients have had difficult previous dental experiences, and Dr. Shoukfeh prides herself on creating good dental experiences for them.
Dr. Shoukfeh has a gentle hand and many patients have remarked how they did not realize that they had an injection.
In a world where dental practices are being bought out by corporations and business people, Dr. Shoukfeh and her staff at Advanced Dental Care insist on remaining a local, dentist-owned practice where our patients are the main focus.
---
Dr. Shoukfeh and the Team
Our team consists of dedicated individuals who are compassionate, friendly and kind. Our staff is here to ensure a pleasant experience during your visit to our office. Our goal is to communicate with our patients to provide the best care possible.